Hello Dragons,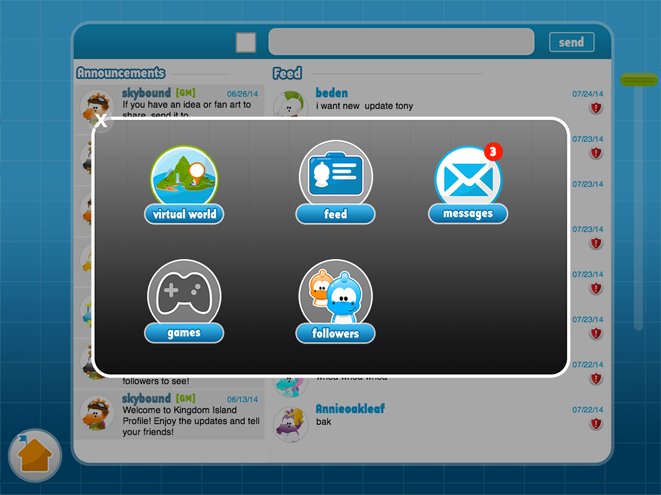 We're proud to announce our biggest update ever is now complete! Introducing KIP- Kingdom Island Profile, an all new way to keep connected with all your friends in the Kingdom Island virtual world! We have a ton of features being added we know you will enjoy!
KIP – Update 4.0
Messages:

-Message offline users (great for planning parties)!
-Search for users you have messaged in the past to quickly keep in contact.
Feed:

-Post status updates that goes to all your follower's feed!

-See announcements from Kingdom Island staff and game characters!
-View friend profiles and their feed posts!
Followers/Following:

-See your followers and who is following you, easily access their profile and see their posts.

-Search through your followers and following to quickly find your friends.
Games:

-Quick new access! Choose from a selection of great, addicting games (more coming soon in future updates!)
We're releasing KIP on Friday, June 13th 2014! You can update you apps on iOS and Android platforms for free! Be sure to clear your cache on the website version to see the new update!
Until next time,